How to use Veeam instant recovery to a VM. With Veeam version 10 (I assume and above) you can instant restore a physical server backup to a VM. In Veeam navigate to your backups and right click on a physical server backup. Go to "Instant VM recovery" and choose either "VMware" or "Hyper-V."
*Important Note*
If you do not see VMware or Hyper-V it is because you do not have an esxi host or Hyper-V host added to your Veeam server. Go to "Inventory" then right click "Virtual Infrastructure" and "Add Server" then add the missing virtualization host.
VMware Instant Restore
As you start the recovery first pick the restore point. Then give it a name, pick the host, pick the VM folder, pick the resource pool and choose a network.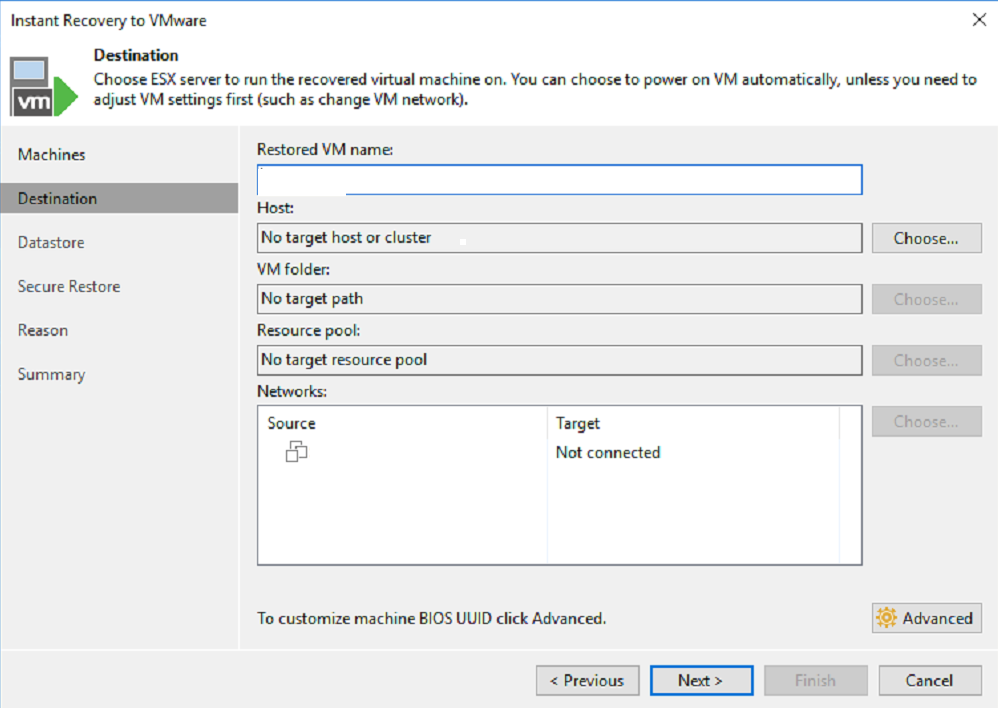 Choose if you want to redirect the write cache to a different datastore. Choose if you want to scan the restore for viruses. Enter a reason for the restore and then click finish.
Hyper-V Instant Restore
Start the restore and choose the restore point. Next, choose a host and cluster resource.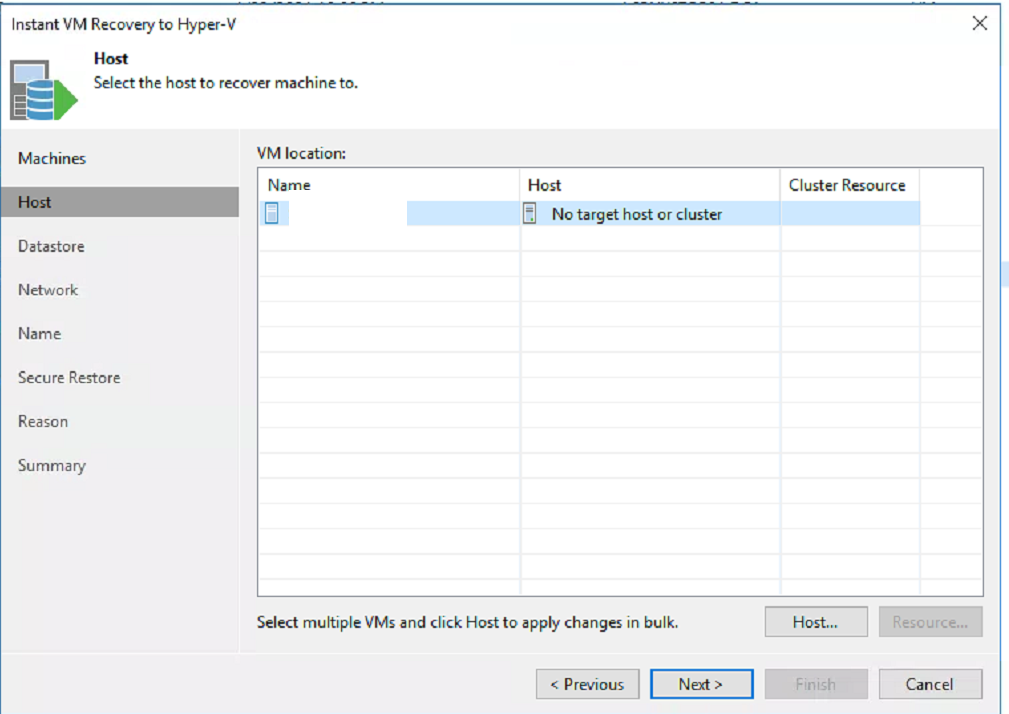 Next choose the path to store the disks and config files. Following that choose the network then change the name as needed.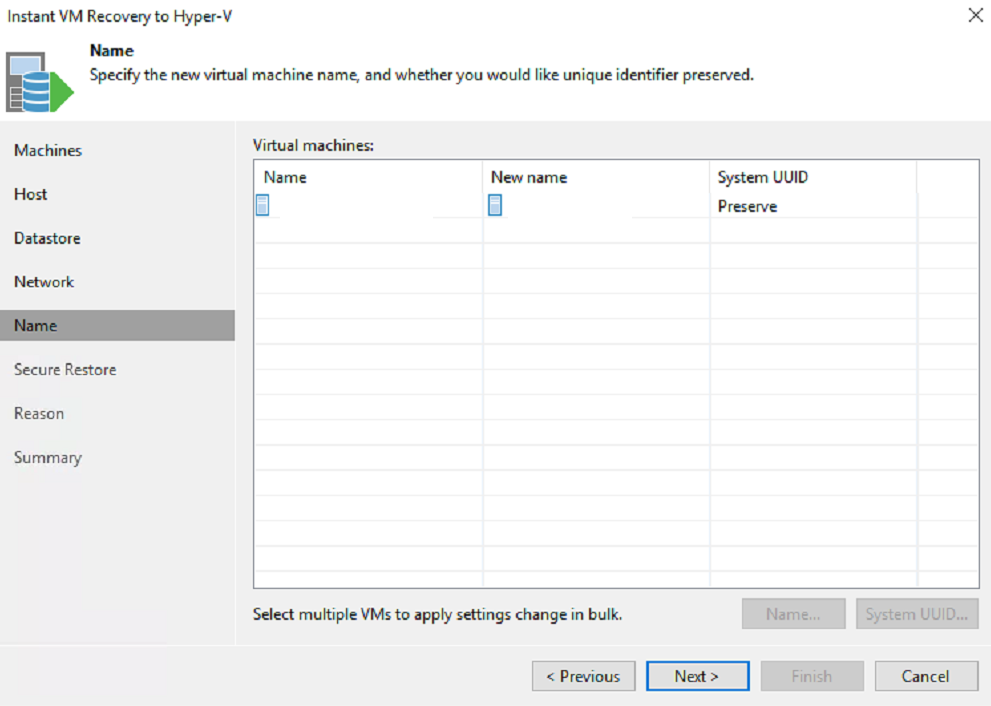 Choose if you want to scan the machine for viruses, give a reason for the restore and then click finish.
This will restore the CPU and RAM of the machine to the host you specified. The data will still be running from the backup file. Once the instant restore is done you can do your work on the server. It is recommended by Veeam to only use instant restore for a maximum of one day. You need to retire the restore or migrate the data to a production storage spot as soon as possible.
Check out my last tech help blog here. Check out more from Veeam here.
Enter your address to subscribe to this blog and receive notifications of new posts!
People get crypto to read and post blogs. Publish0x is like Medium but the author and the reader get tips. You can use my referral link below and check it out.
God bless you!