Have you ever installed a new Veeam Backup server but then Veeam won't start?
I ran into this issue recently can got the error 'The Veeam Backup Service service on Local Computer started and then stopped. Some services stop automatically if they are not in use by other services or programs.' However, this does not make sense because the main Veeam backup service needs to run. The first thing I thought to check was the event logs. I found this: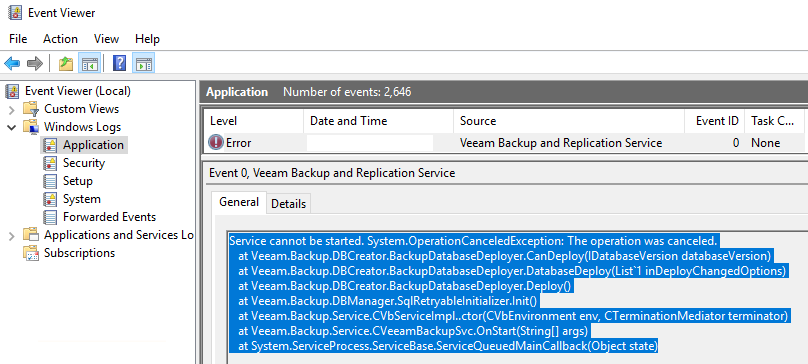 Veeam wont start and it seemed to be a database issue. However this was a brand new Veeam server and was using a fresh SQL instance. I re-traced the steps I took to configure the server and the last thing I did was add the server to the domain and rebooted.
After some web searches I found and option to check the registry. Apparently sometimes Veeam doesn't update if you install Veeam before you add the server to the domain.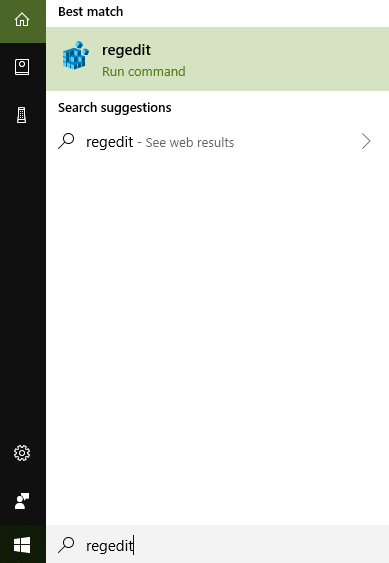 First go to HKEY_LOCAL_MACHINE > SOFTWARE > Veeam > Veeam Backup and Replication and verify that SqlServerName is correct and not some random windows generated name.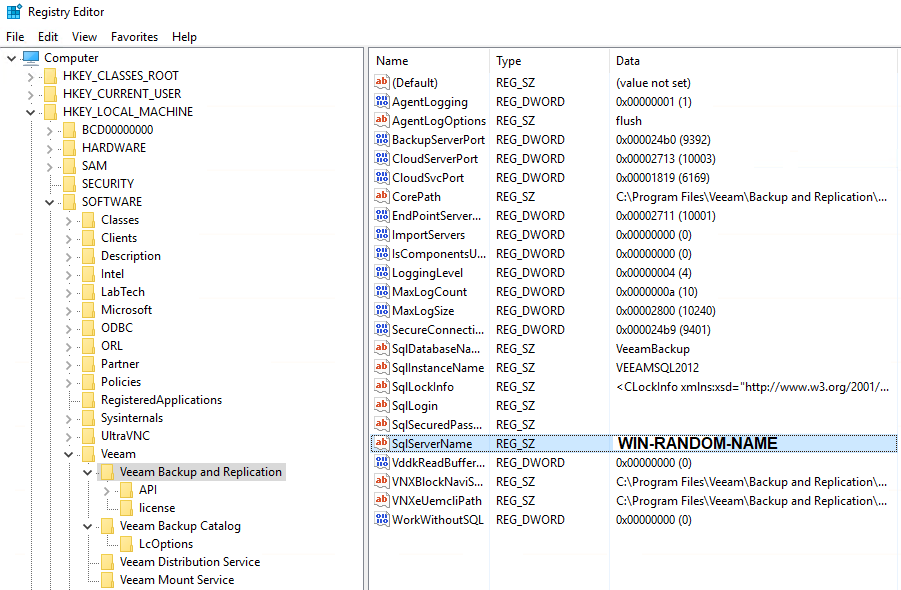 Second go to HKEY_LOCAL_MACHINE > SOFTWARE > Veeam > Veeam Backup Catalog and verify the CatalogSharedFolderPath is correct.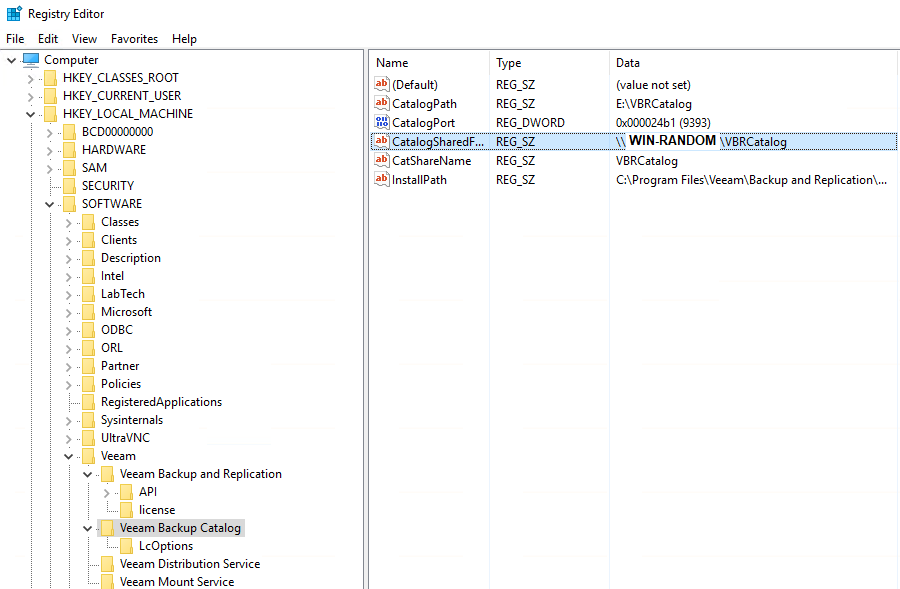 After that the service should start up like normal. Now the event log about the database issue makes sense because of the registry setting for the SQL server name. I hope this saved you some trouble in case Veeam wont start.
Check out my Veeam Engineer Study guide here.
Check out more on Veeam here.
Enter your address to subscribe to this blog and receive notifications of new posts!
People get crypto to read and post blogs. Publish0x is like Medium but the author and the reader get tips. You can use my referral link below and check it out.