Back in March 17th 2017, the USS Laboon (DDG 58) was conducting anti-piracy and anit-drug trafficking ops in the Arabian Sea. She managed to stop and search a small stateless dhow seizing 500 kg of Hashish. A dhow is a simple name for a small sailing vessel. Moreover, they are used in the Arabian Sea and other bodies of water in the area. Above all they function as a transport vessel you can find transporting heavy bags of merchandise.

In the end, it took 14 hours for the crew of the USS Laboon to secure the narcotics. Lt. Dan Foley, the boarding officer, said "Ultimately, it was a great St. Patrick's Day."

Additionally, just 5 days prior on March 13th, the USS Laboon had seized 270 kg of heroin from a different stateless dhow. Finally, this brought the total haul of narcotics seized out of the area to 770 kg.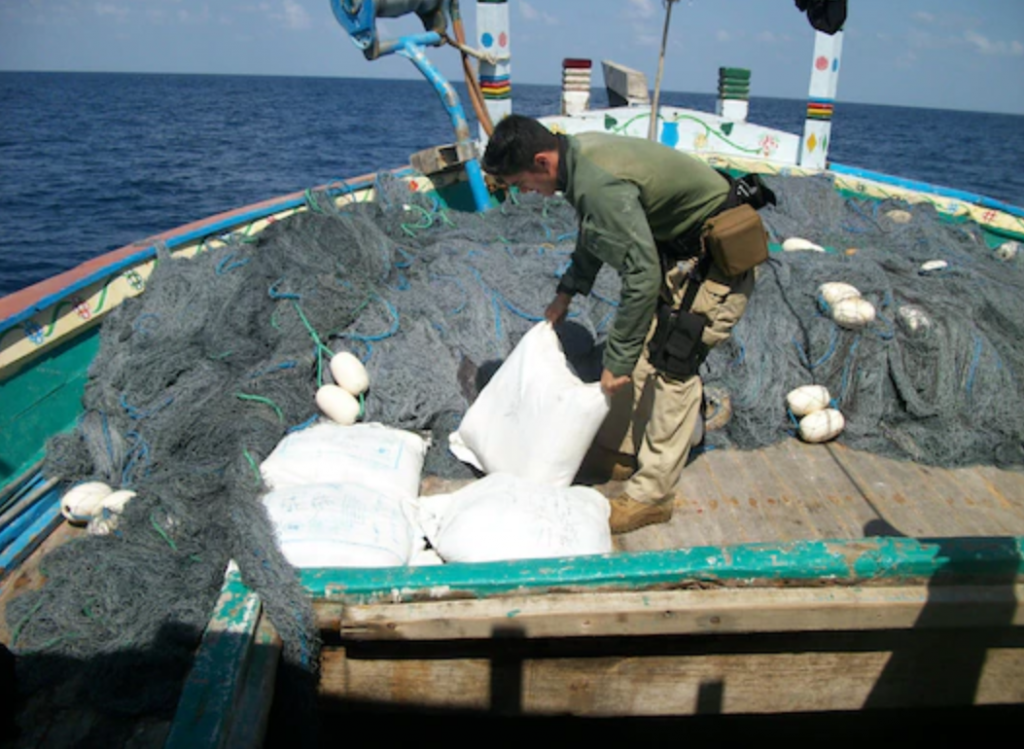 In summary, from the CTF-150 Commander, Royal Canadian Navy Commodore Haydn Edmundson sums their work up well: "This second seizure by the USS Laboon in such a short period of time is testament to their superb training and preparedness for this task which is just one of the many missions the ship has while deployed."
You can find the reference here.
Check out my previous blog post here.
Enter your email address to subscribe to this blog and receive notifications of new posts!
Want to get paid crypto to read and / or post blogs? Publish0x is like Medium but the author and the reader get tips. Use my referral link below and check it out.
God bless you!